Want to help build sustainable communities?
Sign up for updates and ways to get involved.
Working together to Repower London with sustainable, community-owned energy
Total installed solar capacity
Electricity generated annually
Greenhouse gases avoided annually
Raised for local communities to spend
Interns paid to learn new skills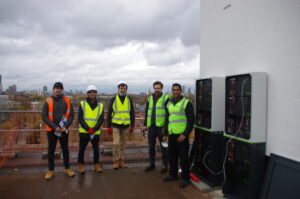 Repowering have installed a large battery on Elmore House, bringing us one step closer to supplying London homes with community owned solar power.
Read More »