Building Green skills in our communities
From primary school children taking their first steps, to adults entering a new sector, we help local communities build the skills they need to create a clean, fair energy future. If you'd like to talk about any of the education and training opportunities described below and how they can benefit your school, community or business, contact us at info@repowering.org.uk
Our paid Youth Training Programme introduces young people to Community Energy and inspires them to be part of the Green Economy. The programme is designed for secondary school students and school leavers aged 16 to 19 who are interested in the environment and their community. It is aligned with Assessment and Qualifications Alliance (AQA) unit modules, meaning interns receive an AQA certificate upon completion. Students also complete two days of work experience  to give them a chance to use their new skills and gain confidence.
Our trainees tackle subjects including:
low-carbon and renewable technologies
technical feasibility analysis
solar panel making, installation, and design
energy efficiency
community engagement.
Primary School Programmes
ReCreate is a five-week, drama-based programme that teaches young children about the local and global effects of climate change in an age-appropriate, sensitive and fun way. We know young people often feel a sense of disempowerment when it comes to the climate crisis. By introducing students to technological and social solutions and giving them opportunities to learn by doing and discussion, we help them to feel positive about the future and encourage them to create positive change.
Our range of in-school activities support environmental education with assemblies and workshops on:
the basics of global warming and why it is happening (Key Stage 2)
an introduction to the climate crisis (Key Stage 2)
climate change, renewable energy, power and responsibility – helping young people imagine a better future (Key Stage 3).
Solar panel building workshops
Our fun, hands-on, solar panel making workshops for children and adults bring people face-to-face with solar technology so that they can understand how it works and how it can contribute to a low-carbon energy future for Londoners.
From co-op Directors who become experts in collaborative decision-making to young mums learning new ways to use less energy, Repowering London offers a range of ways for people to learn new skills that can add value to their community and to their CV. Our volunteers build not just skills but confidence, which opens up new avenues for themselves and their families. Some even become invaluable members of the Repowering London team, and make sure their lived experience of the energy market is integrated into everything we do.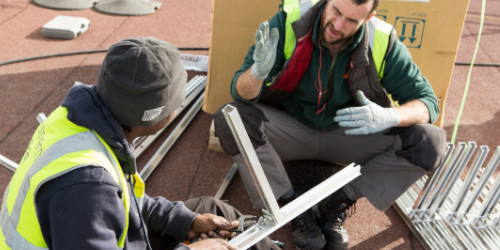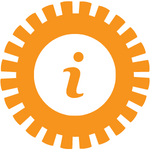 If you would like to talk about bringing any of these programmes to your business or community, contact us now at info@repowering.org.uk
Sign up for our newsletter and updates here