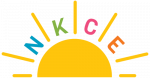 NORTH KENSINGTON
COMMUNITY ENERGY
Westway Sports Centre project successfully funded!
Westway Sports Centre project fully funded
We're so happy to have raised £107,000 to finance the install of 138 kW of solar panels on the Westway Sports Centre. The funds were raised through a community share offer, attracting more than 100 investors. It's wonderful to see the NKCE family growing and getting stronger!
The project will save 28 tonnes of CO2 every year, create a Community Fund over £42,000 and generate an estimated 3% annual return on investment.

The Westway Sports Centre share offer was awarded the Community Shares Standard Mark, demonstrating that we are meeting the national standards for good practice. The Standard Mark is overseen by the Community Shares Unit, part of Co-operatives UK, the national body supporting comunnity benefit societies and co-operatives in the UK. We have also been awarded match-funding from the Community Shares Booster programme, funded by Power to Change.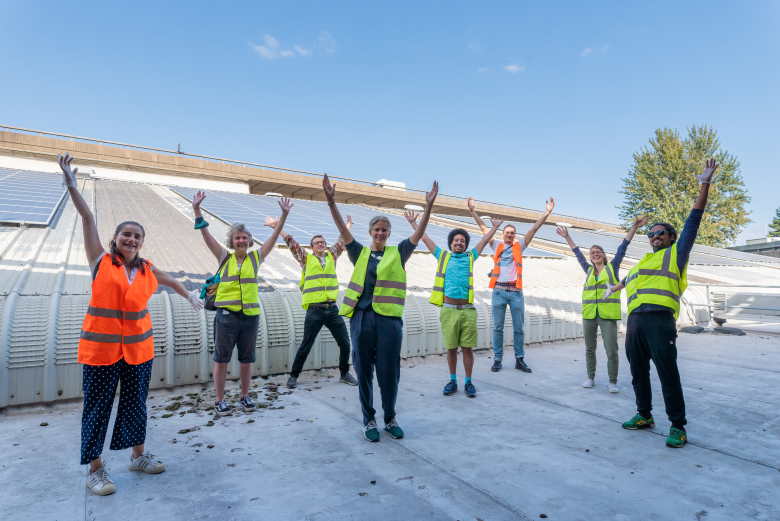 The NKCE volunteers on the roof of the Westway Sports Centre

The benefits to the community
North Kensington Community Energy was born in 2018, with the aim of making Kensington & Chelsea a greener and fairer borough by installing community-owned solar panels.
In March 2019, we installed 86kWp of solar panels, enough to power 30 London homes. We installed the panels on Avondale Park Primary School, Thomas Jones Primary School and the Dalgarno Community Centre, with the support of the Royal Borough of Kensington and Chelsea Council and the Mayor of London. That year, we raised £83,000 from the community to purchase and install the panels. We're happy to say they are all working well and generating clean electricity sold at a discounted rate to the sites.
As well as installing panels we've hosted Repowering's Youth Training Programme in 2018 and held the borough's first Greener Living Day in 2020. We've hosted assemblies at local primary schools, taught people how to build solar panels and taken part in the Clean Air Day.
We're proud to say our work has been recognised nationwide. We were awarded the Community Renewable Energy Project Award in 2019 and the Climate Coalition's Inspirational Community Project award in 2020.
The project on the Westway Sports Centre is our fourth solar array, second community share offer and will increase the NKCE Community Fund to a massive £70,000!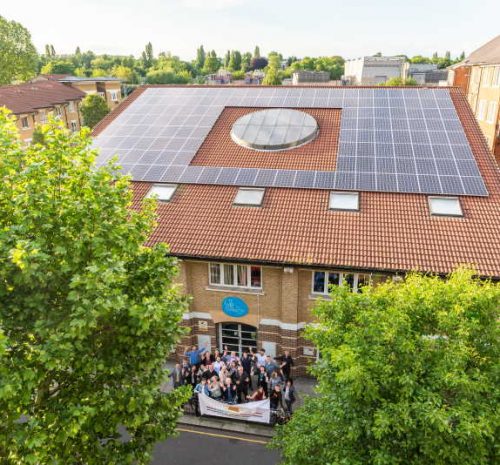 NKCE supporters and solar panels at the Dalgarno Community Center in May 2019
NKCE is a community benefit society. We own the solar panels and are the company through which funds are raised. Community benefit societies are legal entities whose statutory purpose is to serve the broader interests of the community. By using this model we ensure that financial returns are locked into the borough, delivered back to the community, thereby delivering a truly socially responsible energy project.
Local residents, businesses, councils and other stakeholders can invest in the society by purchasing shares and becoming shareholders and members. The society is run by its members and a board of directors who come from the local community. Governance of the society is truly democratic as each member has one vote, regardless of the amount they invest.
The funds raised through the shares allows the society to buy and install renewable energy assets (solar panels) and provides an income stream. Shareholders receive a competitive return on their investment in the range of 3% per annum. After meeting core costs and investor returns, surplus income is ring-fenced to be spent within the community.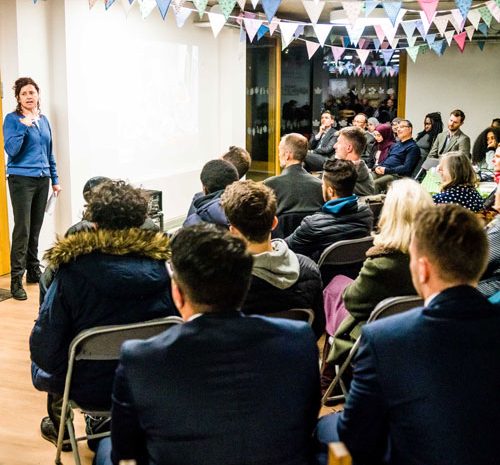 NKCE currently has 5 voluntary directors. Their role is to ensure the Community Benefit Society is running well and support its development.
Volunteers and directors hold regular meetings to develop NKCE. We have defined a set of values to make decisions and work together effectively:
Be positive
Be respectful
Speak succinctly and let everyone have their say
Agree by consensus
Be responsible for actions you agreed to undertake and be honest if you find you can't fulfil them or need to ask for help
Listen to hear
You can find our more about each of our directors by clicking on their picture.
 Felix Wight
Repowering Technical Director
Dave Fuller
Repowering  Project Manager
Afsheen Kabir Rashid
Repowering Co-Founder
Toby Laurent Belson
Community Artist
Neil Scott Grant
Local Resident
Full details on investing in Lambeth Community Solar, including our assesment of the risks involved.