Investing in renewable energy that empowers local people has never been easier or more rewarding. Tackle the climate emergency, fund communities and enjoy a healthy return by investing in our projects today. Pledge an investment for North Kensington Community Energy, Lambeth Community Solar and Aldgate Solar Power now! All those who invest will also become members of the cooperative and have a say in how it is run.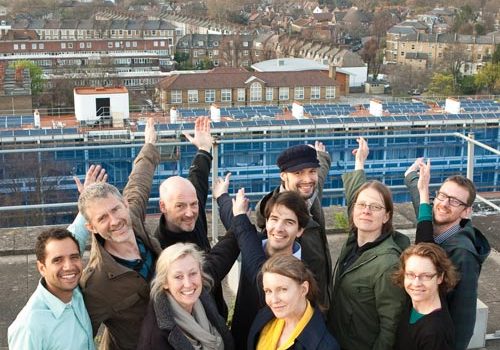 Investing in a community energy project means putting forward money to enable to project to succeed. Your money will go towards buying assets (solar panels) and setting things up. Once the project is up and running, money will be made from the power generated by the solar panels. You will receive your money back, plus 3-4% interest, over a 20 years period.
Repowering's projects are all ethical investments, and the benefits to the environment and the community are enormous. Investment in a project means investment in educational programmes, fuel poverty work and local empowerment in an underprivileged area of London.
Investing in low-carbon schemes is also an immediate and effective way of fighting the climate emergency. Putting money in community energy instead of fossil fuels helps to shift the market away from the exploitation of natural resources and burning of carbon.