Invest in Community Energy
Minimum effort, maximum impact
Investing in community-owned, local renewable energy is an easy way to tackle the climate emergency, support your local community, and enjoy a healthy return on investment. This page gives a quick run-down of how the process works. Our most recent share offer has closed –  having been very enthusiastically received –  but we have many projects in the pipeline. If you'd like to be the first to hear about new opportunities, please register your interest by pushing the button below.
In brief: How investment works
Investing in a community energy project means putting forward money to enable the project to succeed. Your money will go towards buying assets, such as solar panels and equipment. Once the project is up and running, the power generated by the panels will be sold at a discount to the school or community building where it is located, creating a source of income. You will receive your money back with interest over the 20-year lifetime of the panels.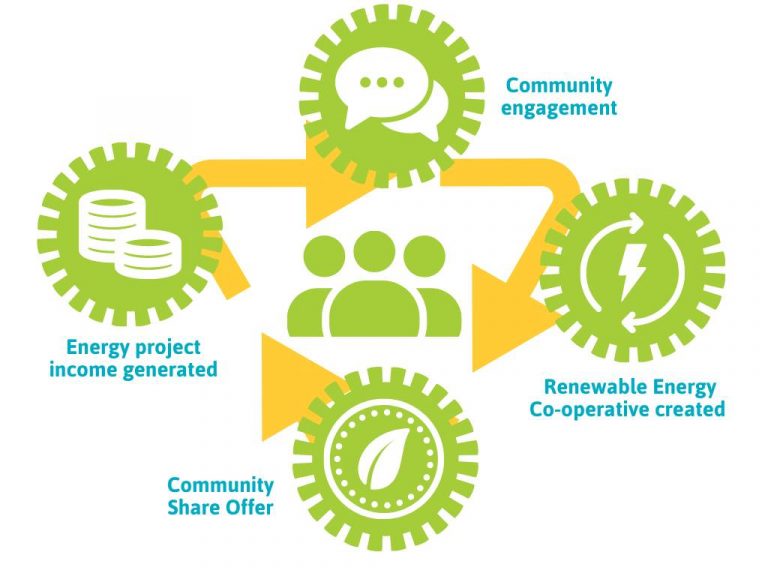 The benefits of our community-owned projects
Raise funds for the community to spend on its priority projects
Reduce electrical bills for local residents
Provide training and educational opportunities for young people
Reduce C02 emissions by generating renewable energy
Help alleviate poverty and ensure everyone can heat their homes properly
Bring neighbours together for a fun and worthwhile cause
Sign up for our newsletter and updates here