Trailblazers in community energy
Since 2011, Repowering has empowered communities to fund, install and manage their own clean, local energy. We believe that putting people at the heart of the energy system is key for fighting the climate emergency, building resilient communities and promoting technological innovation.

Total installed solar capacity
Tonnes of greenhouse gas emissions avoided each year
Raised for local communities to spend
Interns paid to learn new skills
Energy is expensive, reliant on fossil fuels, and owned by a handful of big companies. By working with local authorities, schools and commercial partners, we empower some of London's most deprived communities to take greater control of their energy generation and use.
Once up and running, our projects continuously generate both locally owned, clean energy and the social energy that allows communities to flourish. We create wide-ranging impacts by reducing carbon emissions and providing an ethical investment opportunity. On the ground, we also tackle fuel poverty through energy efficiency measures and improve the employment prospects of young people.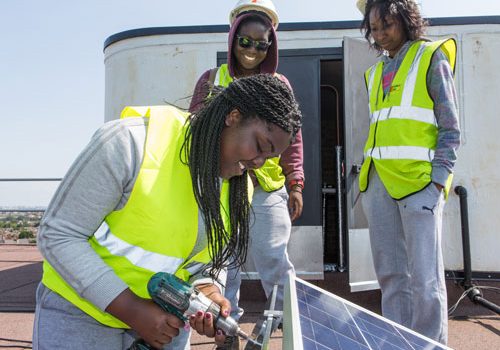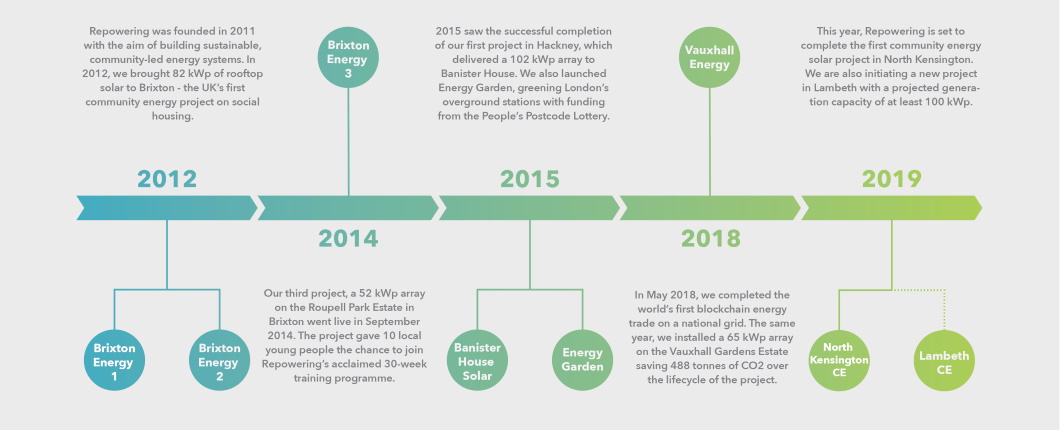 Our drive and dedication has put us at the forefront of the sector. We established Brixton Energy Solar in 2012 which was the first community energy scheme on social housing in the world and spearheaded inner-city projects. Ever since, we have developed another five projects on social housing and 35 energy gardens on London Overground stations, with more on the way.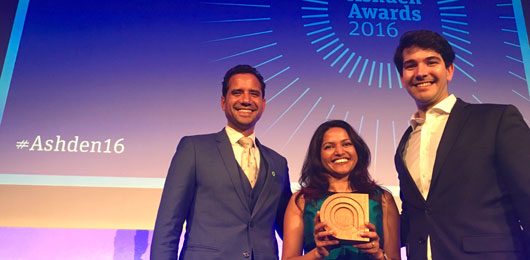 2020 The Climate Coalition: Inspirational Community Project – NKCE
2019 Community Renewable Energy Project Award – NKCE
2018 Regen Awards: Clean Energy Pioneer
2016 Euro Solar: local organisation of the year
2016 Ashden Awards: Community Energy
2015 Solar Power Portal: Internship of the Year
2013 British Renewable Energy Awards: Community Energy
2013 ReEconomy UK Social Enterpise: Ranked Top 20
2012 Sustainable Housing Awards: Finance Award
2012 KPMG Top 100 innovative urban infrastructure project
"The first year of our 3-year strategy saw us double our revenue and deliver our 6th coop, despite political and economic challenges – putting us on target to double our community energy assets by 2020"​
"Repowering continues to bring positive solutions to the problems currently rocking our communities and politicians – from a new coop, young trainees, 35 Energy Gardens, to relieving fuel poor households. We're excited for more in 2019!"
I'm over the moon that community renewable energy is now up and running in the borough AND is fully funded!