Trailblazers in Community Energy
Repowering London has been empowering communities to fund, install and manage their own clean, local energy for a decade. We believe that putting people at the heart of the energy system is the key to fighting the climate emergency, building resilient communities and promoting technological innovation that will democratise the energy system.
Our beginnings in Brixton
It all started in 2011 when a group of residents in Brixton, South London, came together to fight climate change and with a dream of creating a community-owned energy generation system. They successfully launched the Brixton Energy Solar 1, Solar 2 and Solar 3 co-operatives – the first such solar power stations to be sited on inner-city social housing estates.  
Repowering London was then formally established in March 2013, in response to demand from community groups, tenant resident associations, local councillors and local authorities who were inspired by the Brixton projects.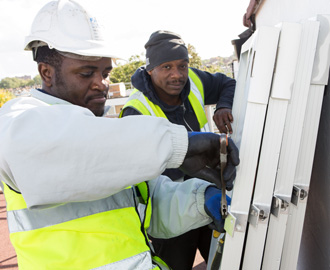 What we have achieved so far
Total installed solar capacity
Tonnes of greenhouse gas emissions avoided so far
Raised for local communities to spend
Interns paid to learn new skills
We give communities control
Energy is expensive, reliant on fossil fuels, and controlled by a handful of big companies. By working with local authorities, schools and commercial partners, we support some of London's most deprived communities to take greater control of their energy generation and use.
Once up and running, our projects continuously generate both locally owned, clean energy and the social energy that allows communities to flourish. We create a wide range of positive impacts by reducing carbon emissions and providing an ethical investment opportunity. On the ground, we also tackle fuel poverty by offering energy-efficiency ideas and improving the employment prospects of young people through education and training focussed on Green industries.
Find out more about the unique way we do this by pressing the button below.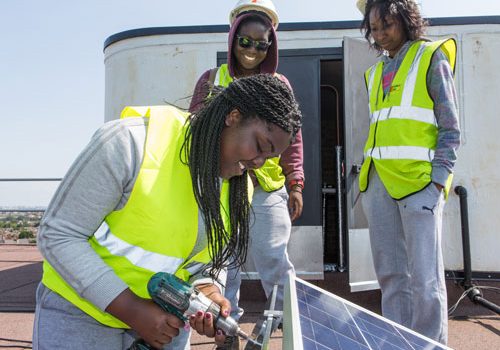 Awards and Recognition we've received
2022 Community Engagement and Inclusion Award – Community Energy Awards 2022
2021 COP26 OneStepGreener: Climate Leader
2021 BBC Interview: How Do We End Fuel Poverty?
2020 The Climate Coalition: Inspirational Community Project – NKCE
2019 Community Renewable Energy Project Award – NKCE
2018 Regen Awards: Clean Energy Pioneer
2016 Euro Solar: local organisation of the year
2016 Ashden Awards: Community Energy
2015 Solar Power Portal: Internship of the Year
2013 British Renewable Energy Awards: Community Energy
2013 ReEconomy UK Social Enterpise: Ranked Top 20
2012 Sustainable Housing Awards: Finance Award
2012 KPMG Top 100 innovative urban infrastructure project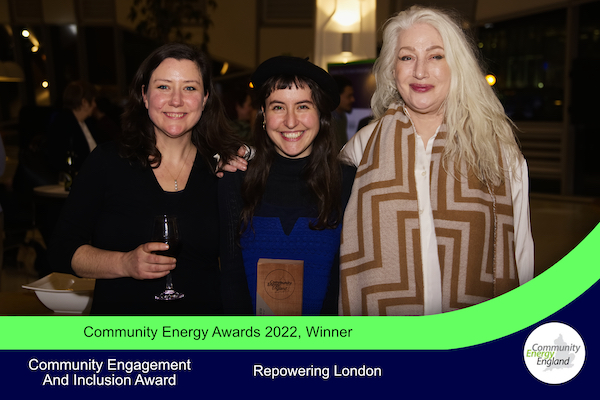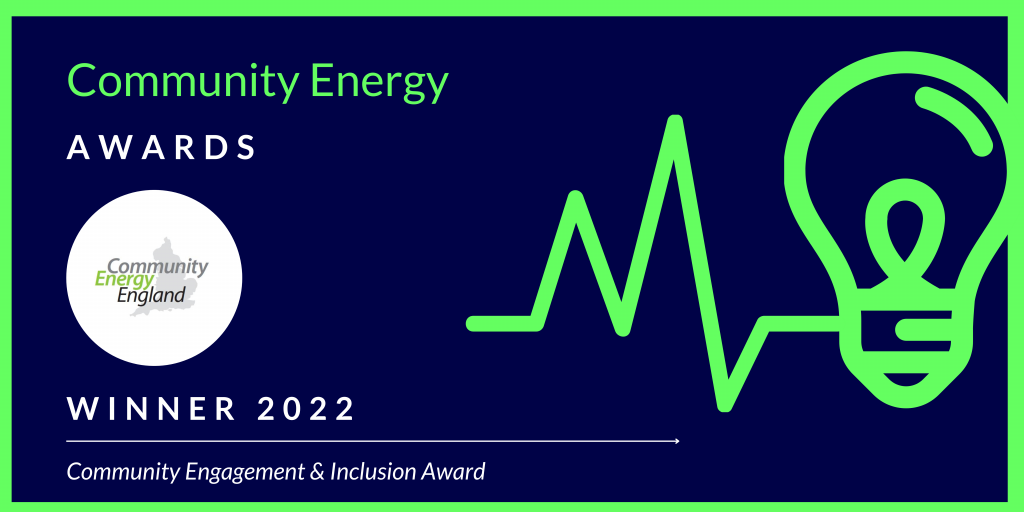 Sign up for our newsletter and updates here