COMMUNITY OWNED ELECTRICITY GENERATION
We provide the tools and know-how to enable communities to develop and own renewable energy. This could be on their housing blocks, schools, churches or other public buildings. Our projects save money and carbon emissions.
The professional skills and services we provide to facilitate the creation of community energy include:
Project Management and Feasibility
Project management
Technical feasibility
Financial modelling and business planning
Planning and consents
Legal groundwork
Procurement & contractors
Infrastructure installation
Communications and reporting
Community Engagement and Delivery
Door knocking and surveys
Coordinating meetings and events
Setting up of community benefit society which runs the project
Share offer
Producing share offer
Marketing and promotions
Share offer administration
Post-delivery support
Business support – VAT, tax, rates
Monitoring and metering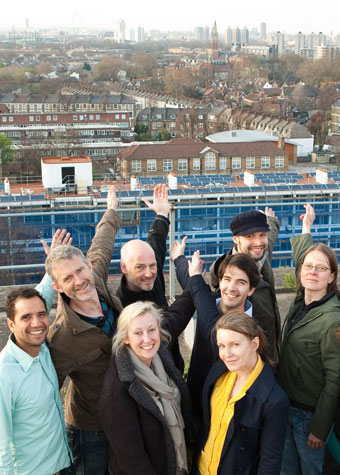 Total installed solar capacity
Tonnes of greenhouse gas emissions avoided each year
Repowering projects generate a Community Fund that ensures profits are locked into the locality of our projects. The income is generated over the life of the project and members have the option of donating their interest to help support local activities. Each energy co-op decides how their community fund is distributed, creating community solutions to local problems.
Funds have been used to:
Install energy efficiency measures for people living in fuel poverty
Train volunteers to complete energy audits, saving neighbours energy and money
Support youth training activities
Help to develop new energy co-ops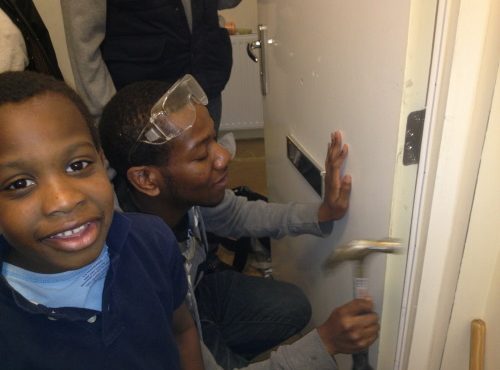 A 100kWp project will deliver up to:
Tonnes of CO2 emissions avoided each year
Work experience placements
Energy efficiency workshops
We strengthen communities by helping them create, own and manage a renewable energy scheme that can last decades.
Our schemes offer the opportunity to meet new people, build relationships and have fun.
Our educational services provide valuable skills, training and experience in the growing renewable energy sector. This increases the employability of community members including jobseekers and young people.
Our fuel poverty services improve the lives of vulnerable local people by reducing energy bills and making their homes warmer.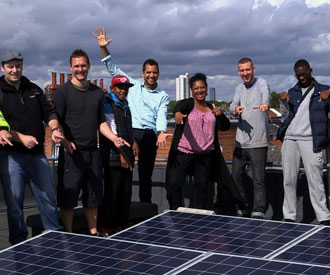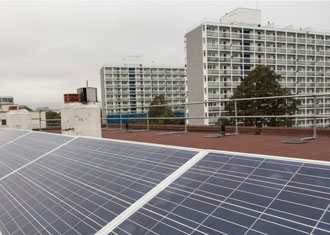 Our renewable energy projects provide investment opportunities with a competitive return of around 3-4% per annum.
Under our model a ring-fenced cash-fund called a Community Fund is created (see above) and the money is spent within the community.
Our schemes provide cheap, clean electricity, with discounted energy sold for communal usage.
Our renewable energy schemes generate clean, low-carbon power. This tackles climate change by reducing communities' carbon footprints.
Energy efficiency schemes delivered under our fuel poverty services reduce fuel consumption and carbon emissions.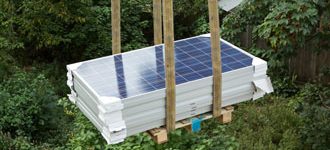 We offer a number of ways that councils, site owners, community groups and individuals can work together and support the creation of community owned renewable energy.
For more information on how our projects work, see Our Model, or to explore opportunities for community energy in your community or on your site, please contact Dave Fuller at dave.fuller@repowering.org.uk.