This click can make change
You can be part of bringing community energy to Newham
Community energy is coming!
Repowering London is working with Newham Council and researchers from University College London and Kings College London to create a new community energy group in Newham. The aim: to develop community-owned solar energy, drive action on climate change and create stronger community ties across the borough.
We are assessing 6 sites to see if they are suitable for solar installations.


A research project has been launched to work with local community groups and discover how the borough can benefit from community-owned solar and community-led energy.


We're running free, educational workshops on a number of energy-related topics.
The future of energy is renewable, but who will benefit and how? That is what a research project from King's College London and University College London is working to find out. The researchers want to work with existing community groups in Newham to think about the possibilities and imagine the potential positive impact that locally owned renewables can have.
UK community groups are using locally owned renewable energy to help their communities create income, save money, gain skills, and build social connections. Could this happen in Newham? Could you be part of it? What could it help your group achieve?
To find out more about the project or get involved text or call 020 3108 9198 or email c.johnson@ucl.ac.uk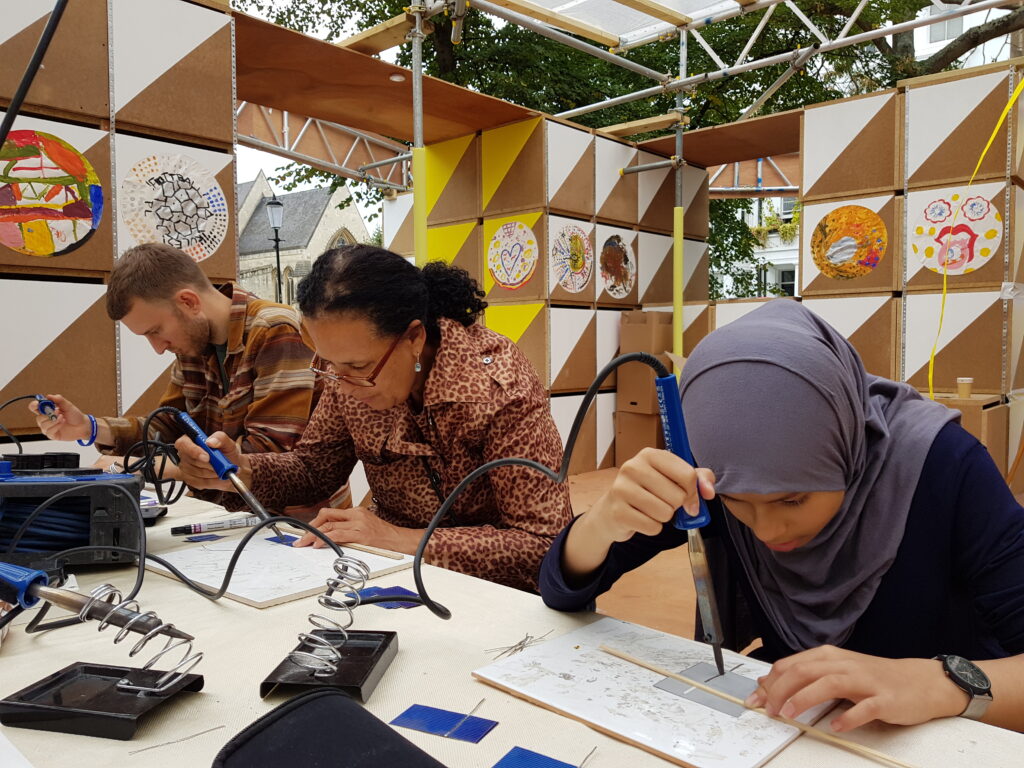 Free workshops are on the way
Repowering London is running a series of energy-related workshops for Newham residents over the coming months:
Solar Panel Making Workshop
2 July 2022, 11am – 5pm
Beckton Globe Library, London E6 5JQ
Summer is for saving: Energy Advice Workshop
30 July 2022, 11am – 2pm
Stratford Library, London E15 1EL
Thank you to our partners and funders
How community energy can help Newham residents
As much as 1 MW could be generated by our first 6 solar installations. This is enough energy to power 400 London homes.
Repowering London will run workshops that focus on energy saving and climate action.
The borough will lower its carbon footprint, helping to meet its climate emergency goals.
The project brings residents together in a fun and worthwhile cause.