Repowering London's Technical Director is on a mission to change how people engage with and benefit from the energy system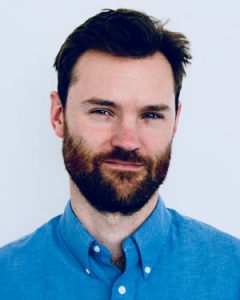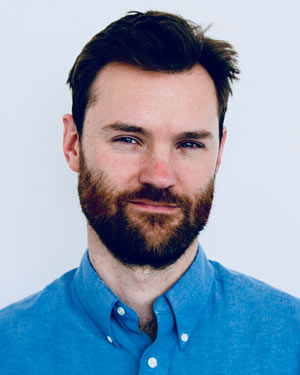 Felix Wight doesn't pull his punches when it comes to summing up the UK's energy system: "It's broken", he says firmly.
"The status quo is not sustainable and there's not some solution waiting in the wings that is going to suddenly make it all better," he continues. "The reality is massive government investment is required, particularly around energy efficiency. You might disagree with its methods, but the message of Insulate Britain [which blockaded London roads to demand the Government insulate UK homes] is right. Our energy system is not delivering at the moment. It has simultaneously failed to protect the most vulnerable while prolonging unsustainable business models. With the recent rises in wholesale gas prices we are only beginning to realise what the end of cheap fossil fuels means for everyday life."
It's a situation he's working on remedying, by heading up Repowering London's technical development and leading our innovation projects – which includes bringing new energy-generation business models to the market.
Before he joined Repowering London, Felix was head of development at Community Energy Scotland, and during his career he has overseen the installation of more than 20MW of community-owned generation capacity. He is also a political science graduate, electrician, and former cinema owner – having once started up a solar-powered cinema in a bid to show people how the technology works. While he enjoyed that experience, what he felt was missing from the energy equation was the ability for communities to generate their own solar electricity and to use what they produce. "That became my mission," he says.
Future focus
At Repowering London he's found a place to pursue that goal. We are now involved in a number of local energy innovation trials that are exploring the future of energy and focus on how the evolution of our energy system – towards being more green, democratic and decentralised – can create jobs and reduce fuel poverty, leaving no one behind.
One of our most advanced ventures is CommUNITY. This partnership with EDF Energy and UCL Energy Institute has delivered the UK's first urban local energy project. It piloted a peer-to-peer electricity trading platform enabled by blockchain technology and offered residents of Brixton's Loughborough Estate savings on their electricity costs. The project built on an initial solar panel installation on the roof of Elmore House, which powered its communal areas.
Through CommUNITY, residents were able to access electricity from the panels and share or sell their energy to other residents. In December 2020, a communal battery was installed. This allowed residents to use stored solar energy in the evenings. In 2021, residents were also able to participate in an 'Urban Energy Club' to test how they could support the local electricity grid by offering flexible power services to UK Power Networks from the communal battery. What we have learned from the project is already being used to inform new ventures and also reinforces our support of the Local Energy Bill, which will make it easier to create and use community-scale renewable energy.
During the CommUNITY trial, residents saved some £7.50 on their monthly electricity bills.  But, perhaps more importantly, the trial brought people who live in flats into the solar energy fold. People who, explains Felix, "are at the moment excluded". "If you live in a house and have the money, you can put in solar panels and you benefit from them. If you live in a flat that is really, really hard."
Altering the experience
All of our innovation projects have real potential to show how local communities can have a completely different experience of the energy system, Felix stresses. They sit at the cutting edge of community energy and allow more people to benefit from it. This isn't always simply a cost benefit; value can also come in the form of collaboration and consensus.
For example, he points to Energy Local Roupell Park, based on the Roupell Park Estate near Tulse Hill. There we've partnered with Energy Local, Bioregional and Octopus Energy to enable households to club together, reduce their energy bills and participate in a model that puts them in control of their energy choices. Says Felix: "Energy Local Roupell Park is structured so that the participants decide through a democratic vote alongside the generator what tariffs to set for the electricity they use from the solar panels. You don't get to do that when you buy when you buy electricity from a utility. Its purpose is to benefit its members instead of someone else."
"Having conversations with actual decision-making power at a local level, seeing people interact, and the other conversations that it leads to is interesting – and it is not really part of the model at the moment."
And this speaks directly back to his motivation for getting into community energy in the first place, which revolves around community empowerment and self-determination: "Having those conversations with actual decision-making power at a local level, seeing people interact, and the other conversations that it leads to is interesting – and it is not really part of the model at the moment."
Building a better model
At Repowering London, he says, "our intention is to use the learning from our projects and consolidate it into a model that would work." So, what could a new, better energy model look like?
"I guess the vision is something like, if you live in an estate like Roupell Park you are able to afford your energy needs while supporting the transition to a low-carbon economy. Because at the moment lots of people can't afford their energy needs and they're not involved in that transition, it's separate from them," explains Felix.
"What that could look like in practice is: step one, we get solar panels on the roof; step two, people are able to benefit directly from solar electricity; three, we work with landlords to insulate buildings and maybe put in a new heating system. Maybe we incorporate other technologies like battery storage as well. We also monitor people's homes and make sure that they are warm, their energy is not being wasted or is not costing them more than it needs to – and that when there's a problem people are supported by somebody who lives locally."
At the same time, he says: "Across that whole piece, we're training and employing people locally to help deliver all of this, whether it is installations or customer service or ongoing home-based support; a whole bunch of economic activity which at the moment happens away from where people live. People benefit as billpayers, as people who need jobs, and as neighbours and members of a community – all supported by Repowering London energy services.
"They might meet and do tariff-setting in person, have a party around that, and at the end of the year people can see what they have saved and what has happened from the community funds that come from a local generator." Ultimately, he concludes, the goal is that "energy is not something they worry about, but something that actually connects them." 
Repowering London is always looking for partners to take forward innovative community energy projects. If you'd like to start a conversation, contact info@repowering.org.uk