Repowering London's Community Development Manager has turned being social into a super power when it comes to energising volunteers and investors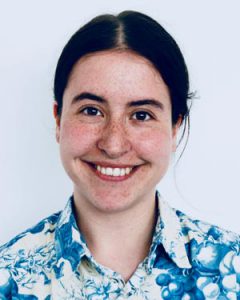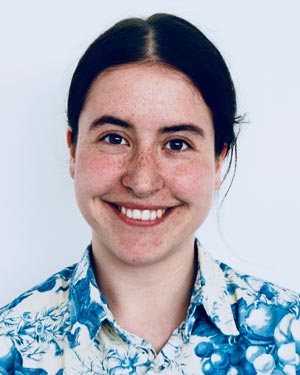 For Éva Goudouneix, encountering the job advertisement that led her to Repowering London – where she is now our Community Development Manager – was one of those 'aha moments': 
"You know, when you read a job description and it is exactly what you want."
Éva was then working in customer service for green-energy supplier Bulb, and Repowering London offered "the perfect mix" of keeping her in the energy space, but also the opportunity to work on co-operative projects and maintain a social focus. "I was super excited about it," she recalls. Nearly three years on she doesn't appear to have lost one bit of that initial enthusiasm.
She hadn't always been so excited about the energy sector. A teenage interest in the environment and a desire to work against poverty led her to study economics at university: "I was interested in inequality and how we could make things better". However, her studies weren't exactly what she expected, she says. "I thought I would learn about solutions and share ideas – but it was nothing like that."
Undeterred, she persevered with post-graduate work at University College London, which included a focus on the energy space. Yet, her masters study of Environmental Economics and Policy still left her wanting more: "Climate justice wasn't mentioned once, and we never talked about community energy."
Moving on to green energy supplier Bulb provided "a foot in the door", in terms of engaging with the sector – and it also gave her a wake-up call. In her role she was on the phone all day talking to people about their energy problems, their bills, equipment issues and the like. There were, she recalls, "some difficult conversations". "What shocked me," she says, "was talking to people who were struggling to pay bills. Seeing the anger, frustration and sadness this caused made fuel poverty and inequality very real.
"I was seeing how you could work for a green energy supplier, but the problems are still there. If you can't pay for your 100% green energy supply, it is still not a nice society to live in."
Care for the community
At Repowering London, Éva's work is all about finding those solutions she has been looking for and helping build a society in which renewable, affordable and local energy is the norm. The core of her particular role is to engage people with our rooftop solar projects – a range of solar installations that are run co-operatively by local residents and provide benefits to them.
"That work can range from raising awareness of what we do, the whole narrative around why community energy is important, to getting people involved in a closer way. For instance, by creating volunteer groups that carry the co-ops and run them day-to-day." It's a task that is vitally important. As she points out: "Our projects don't work if we don't engage people with them."
"Our projects don't work if we don't engage people with them"
Then there is engagement with investors: "Our projects also only work if people invest in them. So, a lot of my work is finding community investors to get our projects off the ground." Éva had to promote her most recent community share offer during lockdown, which was challenging because Repowering London usually leans heavily on word of mouth and the type of conversations that come about when people meet informally in local markets and the like. However, she still managed to raise the required funds thanks to a strong volunteer group. "It balanced out in the end," she says.
An important source of support for her work are Repowering London's Community Champions, who act as "a bridge between us and the co-op groups". Éva has recently recruited two new Champions: Manuel Cameron is working with Aldgate Solar Power and Ewure Esi Ansa-Otu is working with Lambeth Community Solar. They join Nasri Ismael, who works with North Kensington Community Energy (NKCE).
Evolving role
Embedding the Community Champion role has been a learning curve, with the job evolving as the co-ops they support have gained their own footing. When she arrived at Repowering London, Éva explains, "we were still in the space where we were discovering what volunteers could get involved in and working with them on that. When the first Champions arrived, we figured that out and co-created the Champion role together."
With the Champions in place, things are becoming clearer, and the personality of each co-op is emerging. For example, Lambeth Community Solar has offered its first solar panel workshop, while NKCE has held two Greener Living Days, using the solar panel installation as a starting point to kick off a wider conversation around environmental concerns and climate change. The Champions are also developing their individual skills through dedicated training. This allows them to, for example, lead 'Stay Warm & Well' workshops that offer advice on energy bills and usage and address fuel poverty.
"Something I work on constantly and makes me happiest," says Eva, "is when I see that volunteer groups are working quite autonomously with the Champions and exercising their freedom: using these co-ops that Repowering London has co-created with them but doing their own thing, and different things."
So, having found a role that is so satisfying, does she see herself staying in energy? At least as long as she can stay at Repowering London, it seems: "It is really the social and co-operative side of things that makes me enjoy the work so much, and Repowering London is so much about the community. It is a special organisation.
"We want to provide a platform for people to work together, have fun together and see that it is fun to do these projects. Now our volunteers and Champions are getting together to talk about potential roofs [to host solar], who they could get involved … there is so much coming from them.
"It is perfect."