Our Low Carbon Asset Manager is building the skills it takes to make a positive impact on London's solar future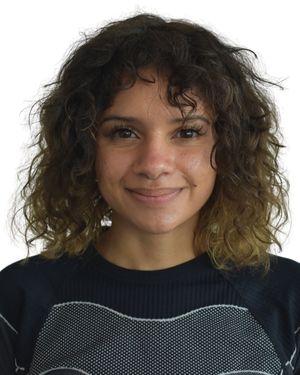 Asked to describe her role at Repowering London, Kiera Coward Deyell, our Low Carbon Asset Manager, pauses a few moments before saying a little hesitantly: "I'm not even sure any more." But that slight uncertainly only comes because her role is developing at speed. As Kiera points out, she's joined Repowering London at an exciting time, when projects that have been in our pipeline are beginning to pick up steam. However, she continues: "If you strip it down, I'm responsible for most of the operations and maintenance of the 'stuff' that Repowering London has."
This short description actually contains a multitude of tasks. For example, when she first joined, she explains she was "launched straight into deep spreadsheet zone", monitoring and inputting data coming from Repowering London's equipment located across London. This includes solar panels feeding into community buildings in several boroughs and households taking part in innovation projects aimed at reducing fuel poverty.
She has also spent time shadowing our solar installers, for instance those putting up the new panels for Aldgate Solar Power. And helped set up equipment and the monitoring structure for a pilot innovation trial, Home Monitoring for Wellbeing, This will investigate how to improve indoor air quality in people's homes. Another part of her work involves our solar pipeline – setting up solar and structural surveys and doing energy usage data analysis.
Sound experience
Though systems automation is soon going to mean less time at the spreadsheet coalface for Kiera in future (phew), she knows that being flexible is part of the deal when you join a small, creative and collaborative team. She has form in that area. When she's not getting technical at Repowering London, Kiera is a sound engineer, sound designer and very active in the UK live music scene.
Her work in that vein has included sound design for theatre, installations for galleries and museums – it also brought a brush with the Turner Prize. In 2018, Kiera was part of a core group commissioned to build a sound system expressly for people of colour who were queer and/or trans. People in the community were invited to come and be involved in the build in a non-hierarchical and inclusive environment, so she explains: "It was quite an interesting experiment in connectivity and collective working".
A late-night call out of the blue last year alerted Kiera and the rest of the collective to the fact that the project had been nominated for the Turner Prize, one of the UK's most prestigious art prizes. Then came the decision whether to accept the nomination, which wasn't straightforward for a group that had been quite critical of some established structures of the art world. They did decide to accept – and didn't win. "But I don't think we were really trying to," says Kiera. What was more important to her was the legacy created by the project, which included building a sound system to leave with local people in Coventry – where the Turner Prize exhibition was held.   
Legacy focus
In her work in local community energy, Kiera would like to be part of the solution to the fuel poverty crisis caused by recent energy price hikes. But in the long-term also sees the opportunity to leave a powerful legacy, this time with the aim of combatting climate change. For example, "with Repowering London's pilot innovation projects, there's the thought that they can expand outwards and become something that could have a much bigger local or even national impact." In practical terms, her role in making this happen means "making sure the work that I do, even at a maintenance level, is to a high standard so that the things I build can last".
"Seeing someone who looks like me do a very technical job is sometimes all it takes for people to feel like they can do it as well."
This summer, her ability to leave her own mark on London's solar future greatly increased. She completed training for a solar installer qualification, building on her existing qualification as an electrical installer. "I'm really excited," she says, "because I'm now equipped to do more of the operations and maintenance, which will be really helpful for Repowering London."
She also recognises the power that she can have to promote careers in solar installation and help Repowering London to seed these skills in London's most deprived communities and bring the widest possible spectrum of people into the green economy. She considers herself a living example of the 'training pipeline', and someone who can help feed back on what works and what doesn't. This insight will help us better engage diverse communities and the Londoners who have been traditionally most marginalised.
"While I'm out doing my work people are always interested and want to ask questions," says Kiera, and she sees a place for carving out time to be public facing: "So I can just show up at events and say 'this is what I do. This is how I got into it. This is how you could maybe do it too'. Representation isn't everything, but just seeing someone who looks like me do a very technical job is sometimes all it takes for people to feel like they can do it as well."