Repowering Energy Champion, Fran, shares with us how she is using her own experience with energy suppliers to help local residents with their energy bills problems.
Fran is a lively and upbeat member of Brixton's community who has become passionate about understanding how different groups and individuals experience energy issues differently.
We spoke with Fran about her personal experience with Repowering, including how she received support to engage her energy supplier and how she uses the skills and experiences she has developed as a Repowering Energy Champion for the benefit of others.
What inspired you to start working alongside the Repowering team?
Fran came to Repowering with a complicated relationship with her energy supplier, who had tripled her bill from 2004 to 2013 and continued to take payments from her bank account via direct debit. Fran filed an official complaint which was refused by her original energy supplier. As Fran was working long hours in her day job, she felt she didn't have much time on her hands to argue her case. Fran was referred to Repowering back in the summer of 2018 by Centre 70, a London-based community centre offering counselling and advice services. Fran then met with Repowering's Energy Efficiency Officer, Jack, who helped Fran onto her priority services register, a free service provided by energy suppliers to customers in need. Later, Energy Advisor, Ali, also helped explain to Fran that she was being subjected to unlawful back-billing (catch-up bills were being sent by her energy supplier when she wasn't correctly charged for her energy use).
Fran highlights that she was also inspired to work alongside Repowering as the team engages people in the right ways. Fran was encouraged to apply for the Energy Champion role at Repowering after joining a focus group organised by Repowering. Fran notes the benefits of engaging in focus groups that include real service users in lively discussions about their personal experiences with energy suppliers. Focus groups also gave Fran information about smart energy use trials, such as Home Response,  and the opportunity to benefit from testing new ways to use energy more smartly in her own home. Overall, Fran feels encouraged that Repowering's focus groups offer safe, non-judgmental spaces for customers to have a say in what ensures their access to warm and safe homes.
What skills and experiences have you gained as an Energy Champion?
Fran has applied her first-hand experience with her energy supplier to becoming a Repowering Energy Champion, providing outreach support in London communities. However, Fran goes above and beyond to ensure traditionally marginalised demographics like single mums also benefit from tailored energy advice and support. Fran believes she has developed her creative skills by exploring new initiatives such as visiting food banks to understand how issues of food and fuel poverty intersect to reinforce each other. Altogether, this helps Fran and Repowering to reach many different audiences.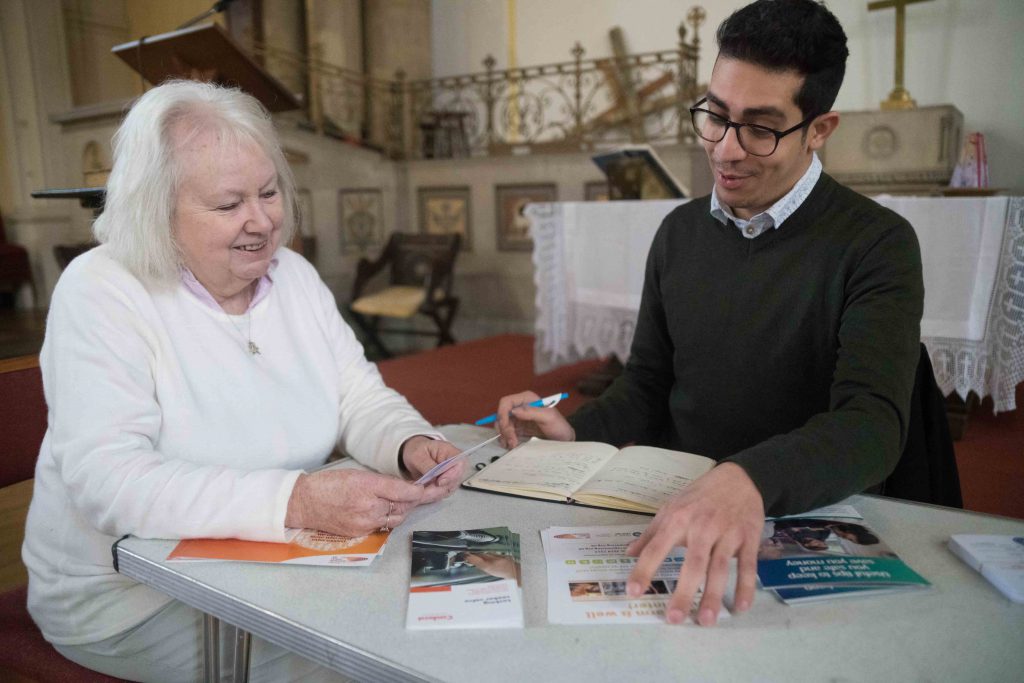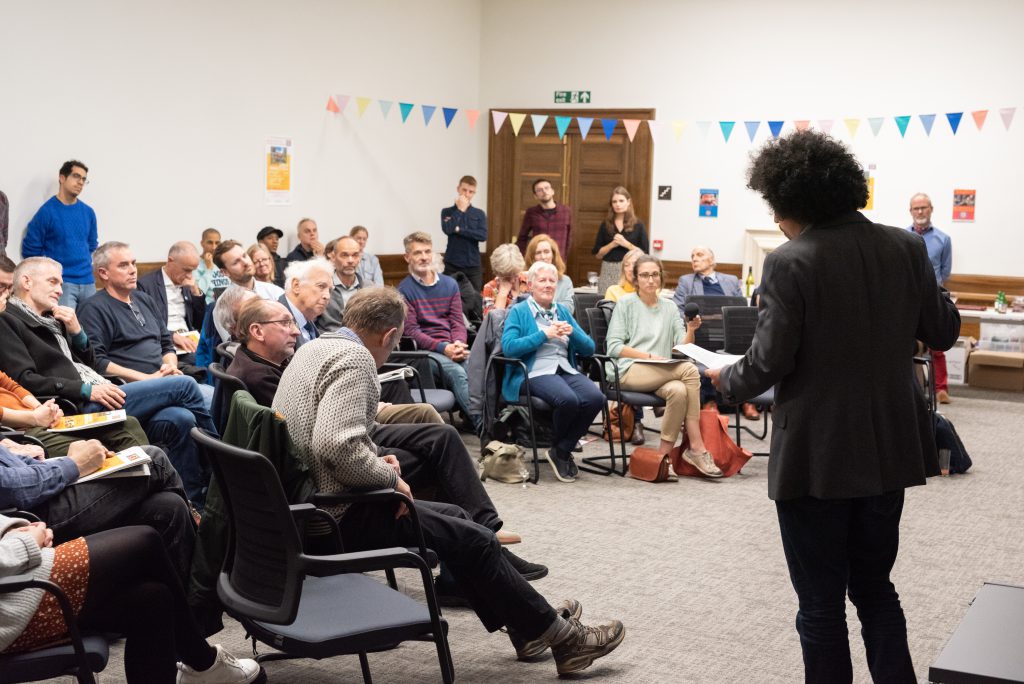 Have you experienced any challenges in your role as an Energy Champion, and how can energy communities overcome these obstacles?
Firstly, Fran appreciates the difficulties in increasing outreach within under-represented groups. For example, it can be difficult to fully understand and develop the tools necessary for advancing the energy priorities of single mums. To overcome these obstacles, Fran suggests communities will need more people to move into community champion roles to help people understand fuel poverty and their rights to affordable energy. Furthermore, she suggests more agencies should work together. LEAP (Lambeth Early Action Partnership) and A Better Start are great examples of programmes that bring together bureaus, councils, trusts, community organisations and charities to create strategies for communities to thrive.
What has been the greatest benefit of your role to you?
Without hesitation, Fran expresses that the greatest benefit of her role as Energy Champion is her improved sense of confidence. Fran has received encouragement to work alongside Repowering's Fuel Poverty & Innovation Project Manager, Charlotte, and Technical Director, Felix, to help people access affordable energy. Fran gains intensive face-to-face experiences with Brixton residents by distributing leaflets in Roupell Park, understanding their issues first-hand. Fran's newfound confidence has also encouraged her role to evolve into developing strategies for reaching more energy users, discovering how Repowering can support them, and developing communications through written reports. Now, Fran explores new initiatives, such as swiftly and safely supporting residents facing challenges because of the coronavirus outbreak.
We hope that Fran's story inspires more people to work and volunteer with Repowering, advancing our mission to empower communities with affordable, clean, local energy.