Last month, our North Kensington Community Energy co-op hosted Felicity Buchan, the MP for Kensington, at their solar panel installation on the Westway Sports Centre. Whilst our government leaders prepare for the global climate change summit in Glasgow next month, we want to remind them that it all starts with changes at the local level.
About NKCE
North Kensington Community Energy is a co-operative society, created in 2018 to make Kensington and Chelsea a greener borough. In 2019, they raised £83,000 from the community and were able to install 86 kWp of solar panels in three locations: the Avondale Park Primary School, Thomas Jones Primary School, and Dalgarno Community Centre. Then, in 2020, they raised another £103,000 to install 138 kWp of panels on the Westway Sports Centre. Altogether, the panels are reducing carbon emissions by 46 tonnes each year!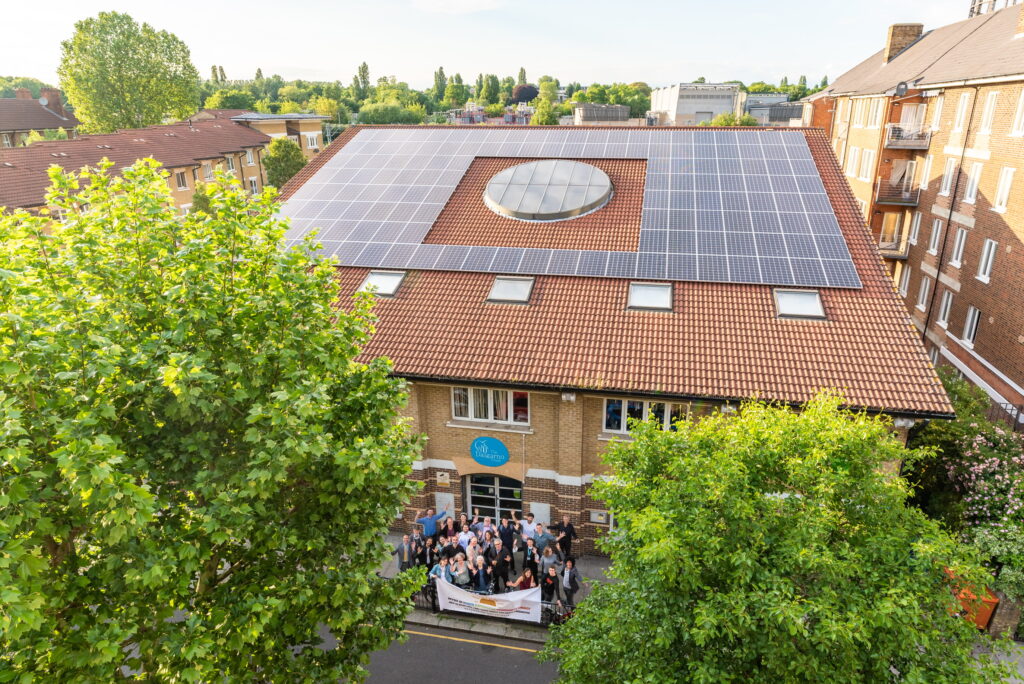 Supporting the Local Community
It's not just about the environmental benefits of switching to renewable energy – the NKCE projects support the community in a number of ways!  First, the power that the panels generate is sold back at a discount to the schools and community buildings where they are located, reducing their energy costs and helping to support community services. Second, each of the 222 community members who chose to become members of the co-op will receive a 3 – 4% return on their investment, ensuring the financial benefits stay in the local community. Next, the remaining income generated by the panels, after administrative costs and payments to shareholders, will be spent on community projects. Over the lifetime of these panels, a total of £70,000 will be sent to the community fund to support various projects in the neighbourhood, such as paid internships that provide education and job training for young people, or energy audits that help reduce energy costs and fight fuel poverty. The community itself will decide how to spend the funds, promoting democracy and empowerment.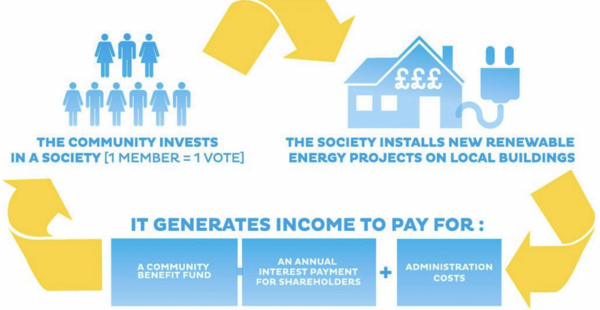 Tackling a Global Threat at the Local Level
As our government leaders are preparing for the global summit on climate change, we wanted to remind them that it all starts with action at the local level. Climate change is daunting and will require major changes around the world. Community energy projects like NKCE are one way to make significant progress on the threat of climate change whilst also helping to make our communities stronger and more sustainable. Our message to MP Buchan to take to COP26 is simple: empower your communities!
Click here to see more about her visit.
Click here to learn more about NKCE and our other rooftop solar projects.