Introducing a new way to fast-track solar financing
Having access to a fossil-free energy pipeline has never been more urgent. Our London communities face crippling fuel costs and the effects of climate change have become ever clearer. That's why Repowering London has developed a fast-track financing pathway for installing urban solar energy – Repowering Communities.
Increasing install speed and scale
Repowering Communities is a new asset-locked Community Benefit Society created to increase the speed and scale at which community-owned solar power can be installed across London. It capitalises on Repowering London's 10 years of experience in developing, installing and managing community-owned low-carbon assets across the capital and has been created to support London's community energy sector.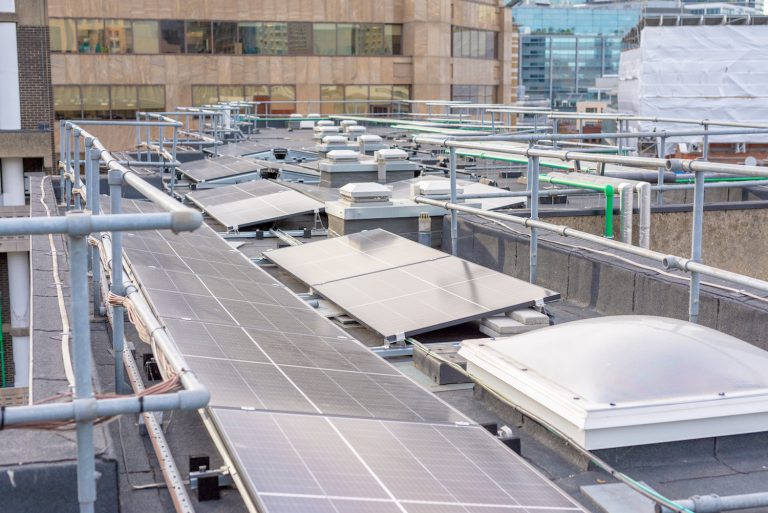 Repowering Communities has agreed a £1.5m loan facility with social impact lenders the Esmée Fairbairn Foundation and Trust for London. This finance facility allows Repowering Communities to install solar assets across London on behalf of local community groups. These assets will then be held in trust for the local group until it is able to raise the capital required to purchase the assets.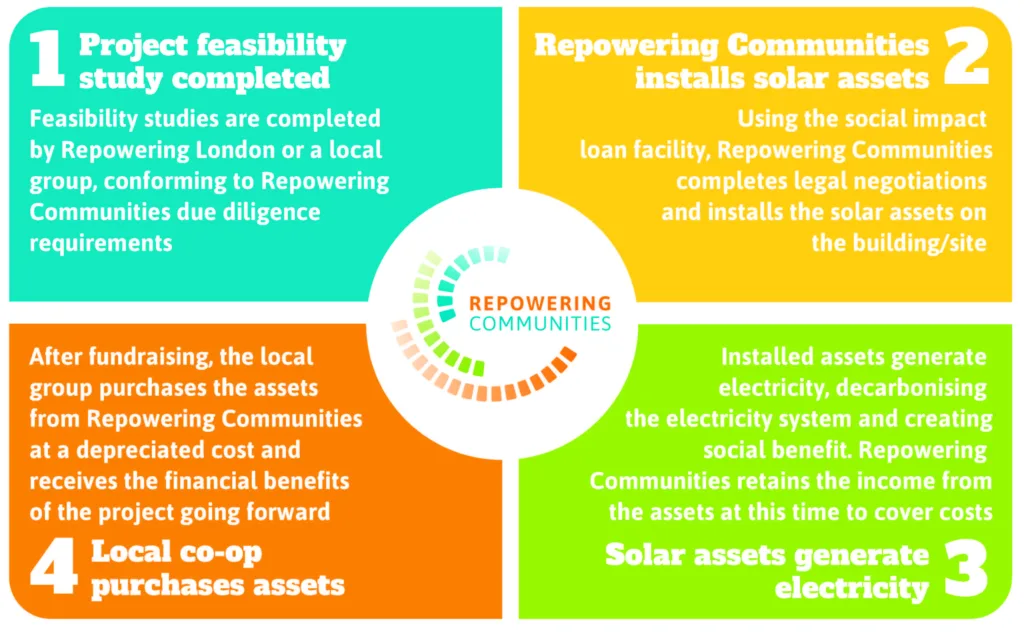 Repowering Communities – The benefits
For local energy co-operatives:
Streamlined processes. Because the development and fundraising stages are separated.
Lower installation costs. Because assets can be part of a larger procurement exercise. 
Economies of scale in fundraising. Thanks to the ability to group sites into larger share offers.
Assets are installed faster. This creates instant decarbonisation and positive community impact.
Larger Community Funds are created – worth up to £750k in total. Due to the greater number of installed solar assets. Funds will create to be distributed in the London boroughs where solar assets are installed.
And, as part of the Repowering London family, Repowering Communities will also enable:
300 of London's young people

to be trained for entry to the

Green Energy sector

1,000 households living in social housing to reduce their energy bills through the purchase of locally generated, clean electricity

All Londoners to be empowered and inspired to play an active role

in a transition to a low-carbon society by taking control of how

they create and use energy. Our goal is to encourage at least 4,000 of them to invest directly in the new community solar assets created.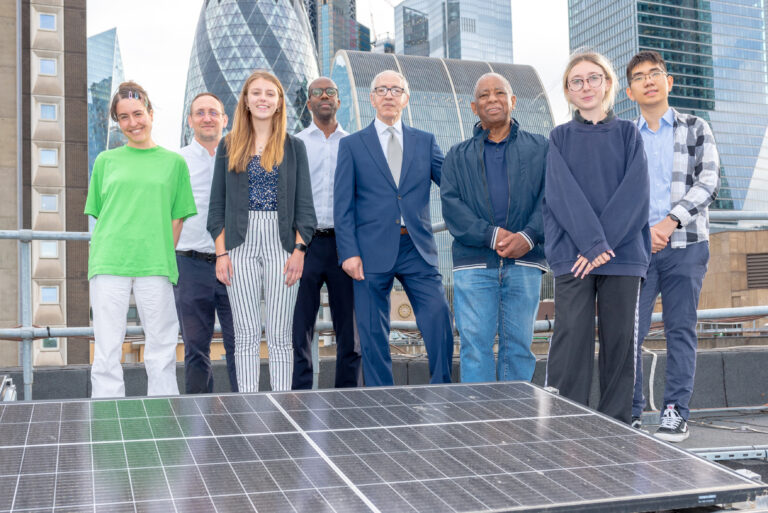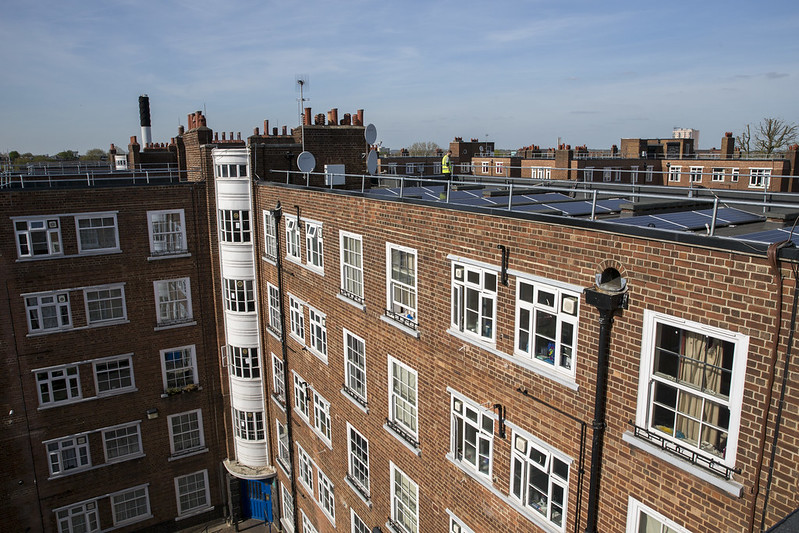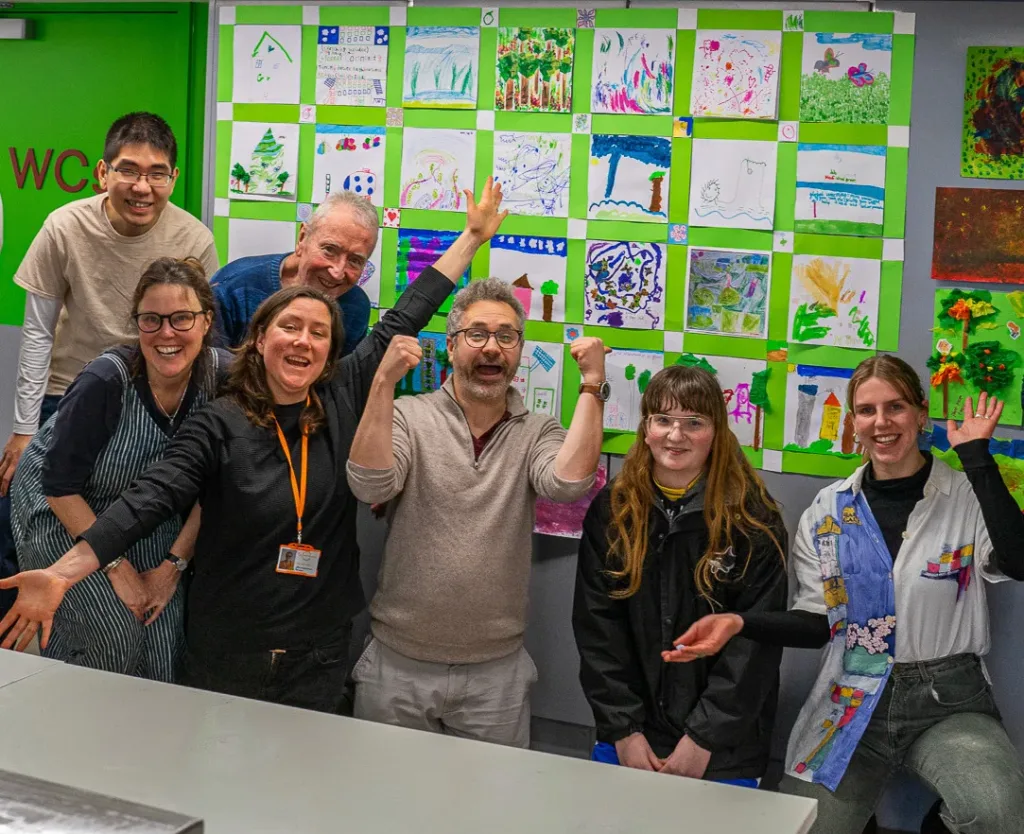 With thanks to our funders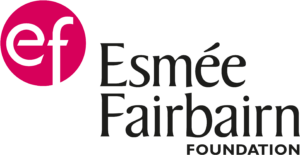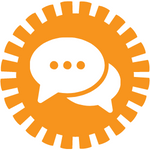 Want to talk about Repowering Communities?
Sign up for our newsletter and updates here