Repowering's work began in 2011 when we installed 132kWp of community-owned solar photovoltaic panels across two social housing estates in Brixton. These projects, Brixton Energy Solar 1 and 2, were the first of their kind in the UK and brought environmental, social and economic benefits to one of the nation's most deprived communities. We continued our work in 2014 with the installation of a third project in the area, Brixton Energy Solar 3. Investors in the Brixton Energy Solar projects are now seeing a healthy return and income is flowing into the ring-fenced Community Fund. So far this money has been used to create educational grants for young people from the local estates on which these projects are located.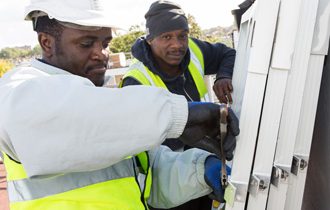 Tonnes of CO2 saved annually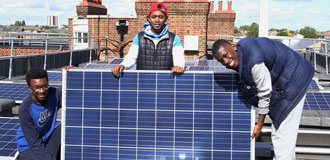 In 2015 we delivered our largest single project to-date on the Banister House Estate in Hackney. A 102kWp solar PV system was installed on the roofs of social housing and the estate's community centre using £149,000 raised from 130 investors. During the course of the project, 14 young interns completed our 30-week paid internship programme.
Tonnes of CO2 saved annually
The Vauxhall Energy project saw community-owned solar arrays installed on the roofs of five blocks in the Vauxhall Gardens Estate. The peak power of the arrays is 65kW, enough to provide 1059MWh of clean electricity over the project's 20-year lifetime. This is equivalent to powering 14 average-sized UK homes for two decades. The scheme will also help avoid 500 tonnes of CO2 emissions over its lifetime and generate £15,000 to benefit the community.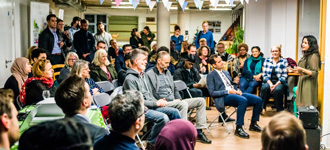 Tonnes of CO2 saved annually
NORTH KENSINGTON COMMUNITY ENERGY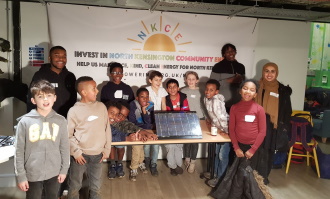 North Kensington Community Energy is the Royal Borough of Kensington and Chelsea's first energy co-op. 86.27 kWp of solar panels have been installed on the Avondale and Thomas Jones Primary Schools, and the Dalgano Community Centre.
Clean electricity will be sold at a discount to the schools and profits will create a £28,000 Community Fund. Repowering also ran an AQA-accredited, paid training programme for 16-19-year olds from north of the Borough and the second year of trainees is set to begin in September 2019
Tonnes of CO2 saved annually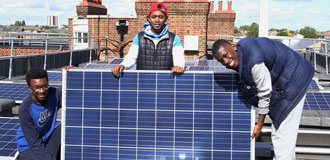 Energy Garden combines community energy and gardening by setting up solar panels and planting  gardens on overground stations across London. This trailblazing scheme promotes civic participation, energy co-operatives, community well-being and clean energy. The project also supports plant and animal life in urban areas by creating a network of ecosystems linked by biodiversity corridors.
Pupils participated in workshops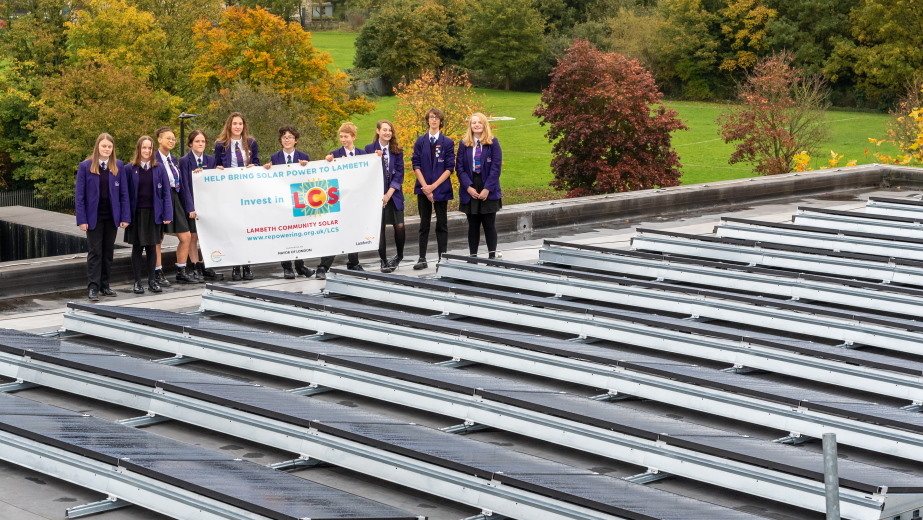 Lambeth Community Solar is Lambeth's first borough-wide energy co-op. In November 2019 we installed 83 kWp of solar panels on the Norwood school, and in February 2020 we installed 62 kWp on the Elmgreen school. £137,000 were raised from 170 investors through a community share offer. The electricity will be sold to the schools at a discount and £33,000 will be set aside for the Community Fund over the lifetime of the project. 
Tonnes of CO2 saved annually