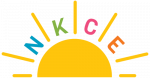 NORTH KENSINGTON COMMUNITY ENERGY
North Kensington Community Energy FAQs
We are installing 138 kW of solar panels on the roof of the Westway Sports Centre. The panels and installation will cost £91,698.
The solar panels are financed collectively through a community share offer. Each shareholder will receive an annual return on investment of 3% and their capital back over the lifetime of the project.
The project will not cost any money to North Kensington residents. Residents can invest from £100, or £50 if they are under 25 or on benefits. They can also become non-investor members of the co-op for a £1 membership fee which entails the purchase of a single share.
This project earns profits from the sale of electricity (at a discounted rate) to the Westway Sports Centre, the sale of surplus electricity to the grid and from a government subsidy for generating clean electricity called the Feed-In-Tariff.
The costs involved are:
Installing solar panels on the Westway Sports Centre
Share offer development costs incurred by Repowering London
Meeting ongoing maintenance costs like insurance, electricity metre operations and equipment replacement
Co-op administrative costs (organising Annual General Meetings, communicating with stakeholders & community)
Providing an annual return to shareholders
Surplus income to be used for a Community Fund
As a Community Benefit Society, North Kensington Community Energy and its members own the solar panels. Community Benefit Societies are based on the democratic principle of 'one member one vote', where each member has one vote regardless of their investment. All investors in this project become members of the co-operative where individuals can become non-investor members for just £1. Once a year, the Society holds its Annual General Meeting where members decide how to spend the annual income and allocate the profits. During the year, the Society Directors maintain and develop the Society alongside the volunteers.
The sale of community shares is not regulated by the Financial Conduct Authority since investors are deemed to be investing for social returns and not financial gain. This is beneficial for community ventures which would otherwise face prohibitively expensive regulations when marketing community shares. However, this does not give community investors any right to complain to the Financial Ombudsman Service or apply to the Financial Services Compensation Scheme. Community shares are riskier than depositing money in a savings account with a bank or building society but we believe that North Kensington Community Energy is a relatively secure investment. Nonetheless, any project inevitably has risks which should be considered before investing.
The North Kensington Community Energy project will provide an expected return of 3% annual interest to shareholders over its lifetime, but this return is not guaranteed. The payment of interest each year is not guaranteed and is subject to approval by the Directors.