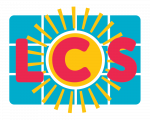 Lambeth Community Solar FAQs
We're installing 145.31 kW in total, 62.15 kW on The Elmgreen school and 83.16 kW on The Norwood school. The panels and the installation by Ecolution, our installer, will cost in total £137,000.
The funds to pay for the solar panels and its installation is raised collectively through a community share offer. As a shareholder you would receive an annual return on your investment. Community share offers across the country have raised millions of pounds that has paid for the installation of solar panels and wind farms. 
The project is at no cost to you as a Lambeth resident. However, you may choose to invest in the project and become a member of Lambeth Community Solar. You may also choose to become a non-investor member of Lambeth Community Solar with a nominal membership fee of £1.  
Our profit come from the sale of electricity to the schools, the sale of the surplus to the grid, and a government subsidy for generating green electricity called Feed-In-Tariff. 
Costs involved include:  
Meeting ongoing maintenance costs such as insurance, electricity meter operations and equipment replacement;
Administrative costs related to shareholders, organizing Annual General Meetings, communications with stakeholders and the community.
Providing an annual return to shareholders (to be decided by the board of Directors of Lambeth Community Solar and agreed at the AGM)
Surplus income generated will be ring-fenced for the Community Fund.  
As a Community Benefit Society, Lambeth Community Solar and its members will own the panels. Community benefit societies are based on democratic principles of 'one member one vote' where each member has one vote no matter how much you invest.  
All investors of Lambeth Community Solar automatically become members of the co-op, but you can also become a co-op member with a £1 membership which will give you the same power as an investor. This is to ensure everyone can participate.  
Once a year the Society will hold its Annual General Meeting at which members will decide how to spend the annual income and allocate the profits. This has to be in line with Society's objectives detailed earlier.  
Directors do the project management during the year.  
The sale of community shares is not regulated by the Financial Conduct Authority, because investors are deemed to be investing for social returns, not financial gain. This is good news for community ventures, which would otherwise face prohibitively expensive regulations when marketing community shares. But it comes at a cost to community investors, who have no right of complaint to the Financial Ombudsman Service and cannot apply to the Financial Services Compensation Scheme. 
Community shares are more risky than keeping your money in a savings account with a bank or building society, but we believe Lambeth Community Solar is a relatively secure investment as almost 50% of its income streams are derived from the Feed-in Tariff, a programme implemented and guaranteed by the UK Government for 20 years. Nonetheless as with any project there are inevitably a range of risks which you should consider.  
We estimate that the project will provide an expected 3% average annual interest to shareholders over its lifetime, but this return on investment is not guaranteed. Typically, the returns are lower at the beginning of the project and higher at the end. The payment of interest in each year is not guaranteed and subject to approval by the Directors. The Directors may decide not to provide a return in Year 1 of operation to allow LCS to strengthen its finances before distributions to investors and the community fund are made