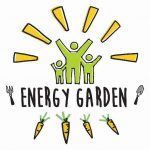 GREENING LONDON OVERGROUND
Energy Garden formally launched in 2015 with the aim of greening London Overground stations. Along with Groundwork London, it won £750,000 from Players of the People's Postcode Lottery to deliver community gardens and create a legacy fund for the gardens by owning and managing renewable energy assets.
So far, the project has planted greenery, vegetables and flowers in 35 Overground stations, encouraging wildlife, sequestering carbon and brightening up the commute for thousands of Londoners every day.
Pupils participated in workshops
Energy Garden wouldn't be possible without its amazing team of volunteers. Whether it's looking after the existing gardens or helping to build new ones, we would love your support! Find out how to get involved on the Energy Garden website.